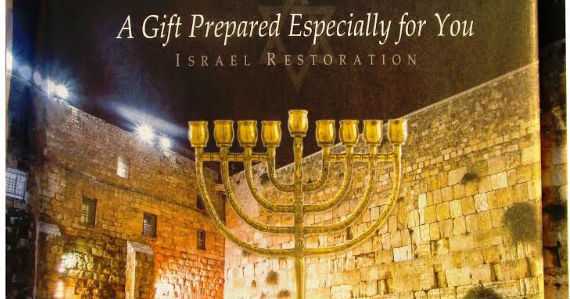 Be Aware that, for the third summer in a row, Hebrew-Christian missionaries from the CITY OF DAVID CHURCH and ISRAEL RESTORATION MINISTRIES, are once again are going door to door in Toronto Jewish neighbourhoods targeting Jews for conversion. This is in addition to many other mainstream Christian groups that evangelize our neighbourhoods.
CITY OF DAVID is distributing post cards that, on one side invite vulnerable Jews to visit an Internet website where they can view the testimonials of Jews who have converted to Christianity. The other side of the card invites Jews to attend their Hebrew-Christian church which they deceptively refer to as a "Messianic Synagogue".
ISRAEL RESTORATION MINISTRIES is run by a multi-millionaire Jew for Jesus who is determined to convert Jews worldwide. Groups of young women are going door-to-door distributing the pictured full-colour package which contains a proselytizing booklet, DVD and letter specifically targeting Jews for conversion to Christianity.
Jews for Judaism advises the Jewish community to dispose of these materials and treat them as if they were garbage or recycling. If possible, please drop these and any other missionary items you may receive by our office for our archive.
For answers to any missionary claims, visit www.jewsforjudaism.ca, go the Jews for Judaism (Canada) YouTube channel or phone 416-789-0020